Scat singer's duo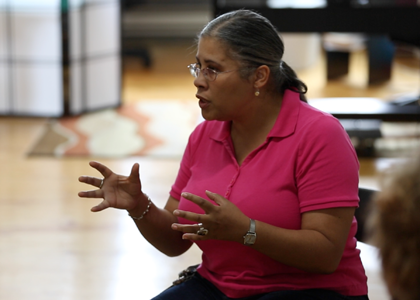 Save 25% when you take these two workshops!
This "scat" pack is designed for singers who want to develop their scat singing abilities. Learn the fundamentals of good scat singing and then practice with a pianist and two experienced coaches. Registration is $150. Student pricing is $105.

The workshops included in this package are:
1. Scat Singing Fundamentals I: Starting to Scat Sing
Learn scat singing techniques that really work and get "voice-on" experience trying them out. Saturday May 30th, 2015, 1:30 to 4:00 pm. Registration $100. See pricing below.
2. Scat Singing Fundamentals II: Beyond the Basics
This second scat singing workshop provides 3 hours for more advanced practice and exploration, including working with song forms. Saturday June 6th, 2015, 1:30 to 4:00 pm. Registration $100. See pricing below.
All workshops take place at Jazz Central Studios in Minneapolis.
Save 25% when you take both workshops!
Registration Fee: $200 $150
Student: $105
Once you hit submit, you will be sent to a page to make your secure online payment via PayPal. If you prefer to mail a check, please get in touch to register.
NOTE: You should complete the form above even if you plan to mail a check – completing this form gets you on the workshop mailing list for important course info and updates. (It also lets me know you want a space. *smile*)
Have questions?
I am happy to answer your questions; please get in touch.
608-338-6840
sg@sarahmgreer.com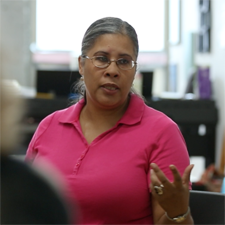 Sarah M. Greer is a vocalist, instructor and improviser. Based in the Twin Cities, Sarah has performed on local and international stages. She regularly takes the stage with jazz quartet BLU-7, Jay Young's nine-piece band The Lyric Factory and the a cappella ensemble Give Get Sistet.
Sarah loves singing, performing and co-creating with other singers and instrumentalists. She has a degree in vocal performance and has studied vocal improvisation for over a decade and with singers from around the world.
sing stronger, smarter ... better
SONGTANEOUS WORKSHOPS
with Sarah M. Greer
Jazz Central Studios • 407 Central Ave SE • Minneapolis • 55415
Get in touch: 608-338-6840 or sg@sarahmgreer.com