Singer's TRIO
of workshops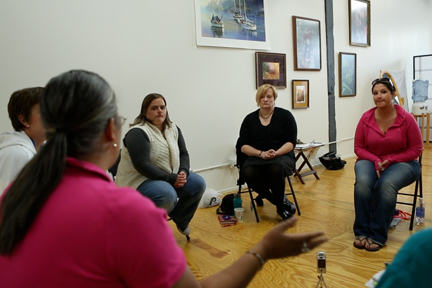 Save 35% when you take all three workshops!
For singers who are ready to advance their singing on all fronts, this trio of workshops covers a wide range of singing skills, including improvising and scat singing. Take all three workshops in one single money-saving and edu-taining package. Registration is $195. Student pricing is $165.

The workshops included in this package are:
1. Scat Singing Fundamentals I: Starting to Scat Sing
Learn scat singing techniques that really work and get "voice-on" experience trying them out. Saturday May 30th, 2015, 1:30 to 4:00 pm. Registration $100. See pricing below.
2. Scat Singing Fundamentals II: Beyond the Basics
This second scat singing workshop provides 3 hours for more advanced practice and exploration, including working with song forms. Saturday June 6th, 2015, 1:30 to 4:00 pm. Registration $100. See pricing below.
3. Circle Singing Improv Workshop
A singing/vocal improv workshop designed to build the skills needed for solo and ensemble singing. Saturday June 13th, 1:30 to 4:30 pm. Registration $100. See pricing below.
All workshops take place at Jazz Central Studios in Minneapolis.
Save 35% when you take all four workshops!
Registration Fee: $300 $195
Student: $165
Once you hit submit, you will be sent to a page to make your secure online payment via PayPal. If you prefer to mail a check, please get in touch to register.
NOTE: You should complete the form above even if you plan to mail a check – completing this form gets you on the workshop mailing list for important course info and updates. (It also lets me know you want a space. *smile*)
Have questions?
I am happy to answer your questions; please get in touch.
608-338-6840
sg@sarahmgreer.com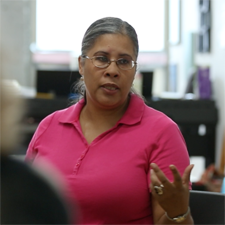 Sarah M. Greer is a vocalist, instructor and improviser. Based in the Twin Cities, Sarah has performed on local and international stages. She regularly takes the stage with jazz quartet BLU-7, Jay Young's nine-piece band The Lyric Factory and the a cappella ensemble Give Get Sistet.
Sarah loves singing, performing and co-creating with other singers and instrumentalists. She has a degree in vocal performance and has studied vocal improvisation for over a decade and with singers from around the world.
sing stronger, smarter ... better
SONGTANEOUS WORKSHOPS
with Sarah M. Greer
Jazz Central Studios • 407 Central Ave SE • Minneapolis • 55415
Get in touch: 608-338-6840 or sg@sarahmgreer.com